Shutdown Timer for Xp Vista Windows 7
This program is mainly used for Bsnl 2-8 unlimited plans user.
By this program we can wake-up and Shutdown/Hibernate/Standby..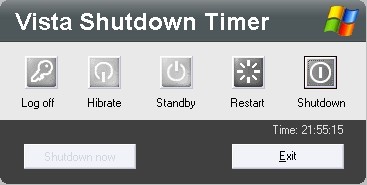 Auto Poweron & Shutdown allows you to auto-start up your computer at a specified time ( 2 o'clock), even if the system was stopped in hibernation.
Keep torrents, rapidshare autodownloader , etc. to start automatically.